Free removal of
your bulky WEEE
If you're a resident in one of the 5 North London boroughs listed below, we'll be able to remove your bulky and difficult to handle waste electrical items. All you need to do is contact us, we'll give you a date, leave it outside and leave the rest to us.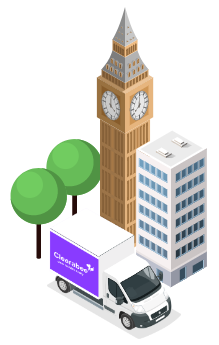 In partnership with



Only available to residents in the following boroughs
What we collect
We can remove any waste electrical items as long as they are difficult to handle or bulky. This means all white goods as well as heavy items like a sewing machine or bulky items such as a large vacuum cleaner. If the WEEE item can be easily moved, we ask you take it to a local bring back or Household Waste Recycling Centre.
Cooling appliances
- Refrigerator
- Freezers
- Water Coolers
- Air Conditioner Appliances
Please note the waste must be outside and accessible to our collection team.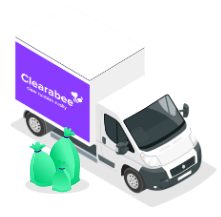 How we collect
Once you book in the collection, we'll confirm the day of removal. Please remember the waste must be outside and accessible on the day of collection. We've got some FAQs below if you have any more questions, or feel free to contact us.
Waste must be outside on the day of collection
What we cannot collect
We're only able to remove 'difficult to handle' and bulky WEEE - these are items which cannot be reasonably removed by an individual. This tends to include small electrical items as well as small appliances. If an item is unusually heavy, like a sewing machine, we can still help.
Small Household Appliances
- Machines
- Irons
- Toasters
- Fryers
- Coffee Machines
- Electric Can Openers
- Electric Knives
- Hair Dryers
- Electric Tooth Brushes
- Shavers
- Body Care Appliances
- Clocks & Watches
- Electronic Scales
- Food Processors
Please note the waste must be outside and accessible to our collection team.